BUGLAR ALARM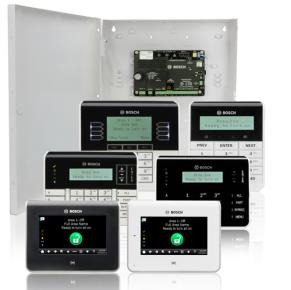 Supports up to 48 points using a combination of hardwired or wireless points for installation flexibility and up to 4 areas with perimeter and interior control

On-board Ethernet port for Conettix IP alarm communication and remote programming, compatible with modern IP networks including IPv6/IPv4, Auto-IP, and Universal Plug and Play

Programmable keypad shortcuts, situation sensitive on-screen help, and a bilingual user interface make system operation simple and easy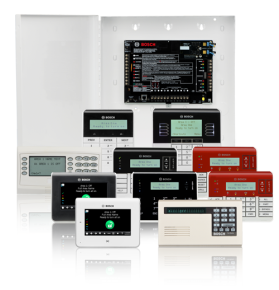 Fully integrated intrusion, fire, and access control allows users to interface with one system instead of three

Supports up to 599 points using a combination of hardwired or wireless points for installation flexibility, and up to 32 areas and 32 doors for up to 2,000 users

On-board Ethernet port for Conettix IP alarm communication and remote programming, compatible with modern IP networks including IPv6/IPv4, AutoIP, and Universal Plug and Play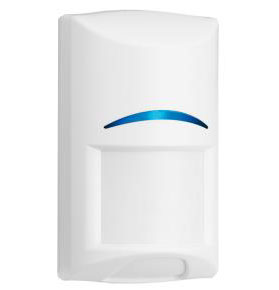 Wall to Wall coverage - Superior catch performance within 12 m x 12 m (40 ft x 40 ft) coverage area

Dynamic Temperature Compensation - superior catch performance in any environment

Flexible Mounting Height, No Adjustments - reduce installation time and false alarms, improve catch performance

Self-locking Enclosure with Integrated Bubble Level - reduce installation time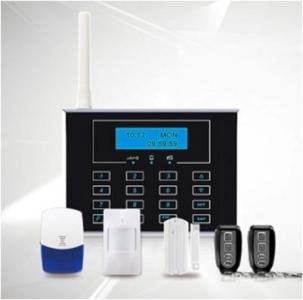 1) Integrated GSM alarm system
2) Concise and elegant design with simple operating interface, CID communication protocol
3) LCD display with calender, available in English/Chinese/Germany/Russian/French and Japanese
4) One-key arm operation, coding wireless sensors
5) With 16 wireless alarm zones, GSM SMS alert
6) Can preset 5 groups telephone, with functions of recording, voice indicating and monitoring
7) Can distinguish alarming information intelligently, prevent mis-alarms & missing-alarms
8) Alarming Priority, history records backup once power failure , AC/DC power both available
9) 5 methods Arm/Disarm: Remote Controller, Host Keypad, Remote Keypad(options),Telephone/Mobile phone and GSM SMS
10) Internal & external antenna for your options
Package Includes: 1 x alarm host with inbuilt speaker and touch keypad, 1 x wireless PIR sensor (9V battery), 1 x wireless door/window sensor (12V23A), 1 x wireless indoor siren, 2 x remote controller (12V)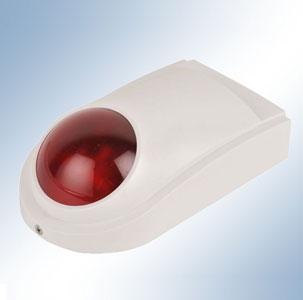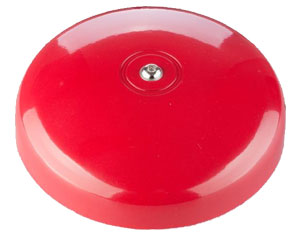 Siren Bell are designed for use in fire, security and other signalling systems. The combination of a miniature solenoid with an integrated control circuit allows excellent sound coverage, minimum current consumption and increased reliability.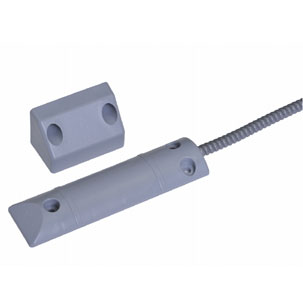 Conventional shutter door contacts are used to monitor shutter, sliding and garage doors.

For connection to the conventional intrusion control panel
EN 50131-2-6 Grade 2
High level of mechanical strength
Conventional perimeter protection

Installation information
- For doors < 1.5 m, one shutter door contact is required. For doors > 1.5 m, use two shutter door contacts. Take note of the permissible installation tolerances.

- The shutter door contact consists of a sealed magnetic switch and a magnet in a plastic housing. The connection cable is protected over a length of 1 m by flexible metal conduit.

- The magnetic switch is installed at ground level (requires a flat surface). The switch will not be damaged if driven over by vehicles with rubber tires.However, the magnetic switch must not be used as adoor stopper.